NEED HELP?
ADVANTAGES
Access BILnet without a Token
With the LuxTrust Mobile app, you can access BILnet and confirm your online payments without using your physical Token. Your Token has effectively been "uploaded" to your smartphone.
Access the activation guide
Practical
You no longer need to carry your Token wherever you go! The LuxTrust Mobile app allows you to carry out your banking operations, whether via BILnet on your computer or mobile.
You can also validate your 3D Secure payments or log in to MyGuichet to manage your procedures online.
Secure
The LuxTrust Mobile app offers better protection by using an automatic digital process to secure your personal data. All details of the open transaction are displayed so they can be checked and confirmed securely.
GUIDE
How to activate LuxTrust Mobile from your smartphone
Use our LuxTrust Mobile Activation Guide for step-by-step help with the various stages.
Before starting, make sure you have
your Token and smartphone to hand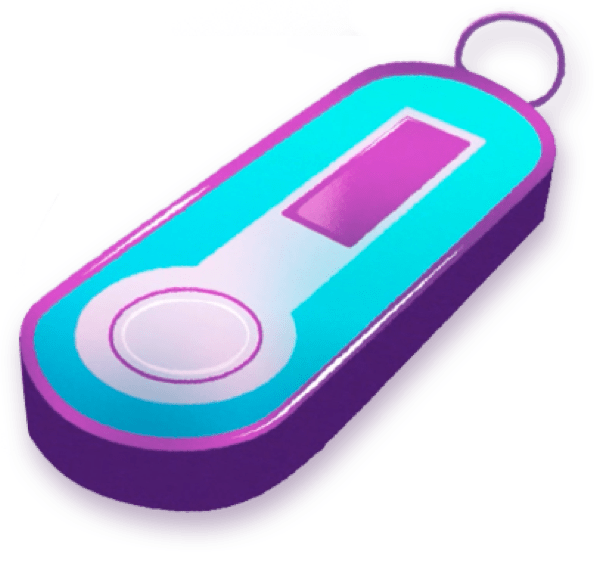 START THE GUIDE
STEP 1 / 17
Download LuxTrust Mobile app
TAP "NEW LUXTRUST USER".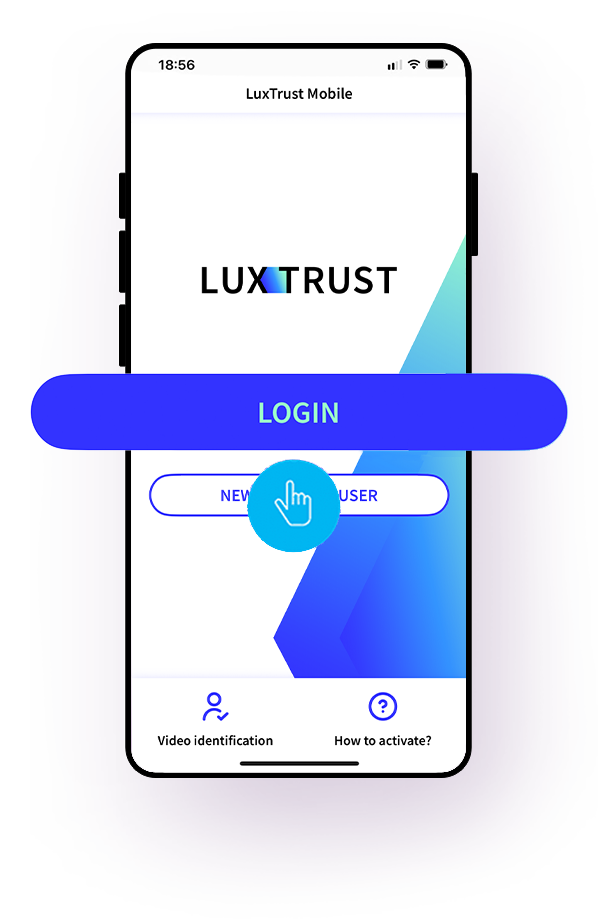 ENTER YOUR LUXTRUST LOGIN DETAILS.
Your user ID, usual password and the six-digit OTP (one time password) shown on the Token.
Your data is strictly confidential. Under no circumstances will you ever be asked to share your User ID or Password with anyone else.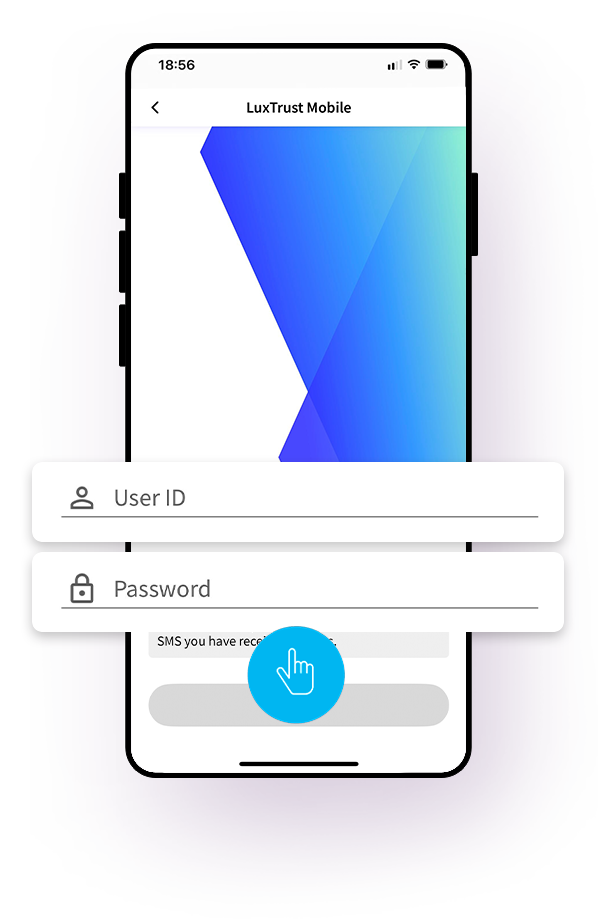 ENABLE TOUCH ID, FACE ID OR FINGERPRINT LOGIN
More convenient for use with LuxTrust Mobile.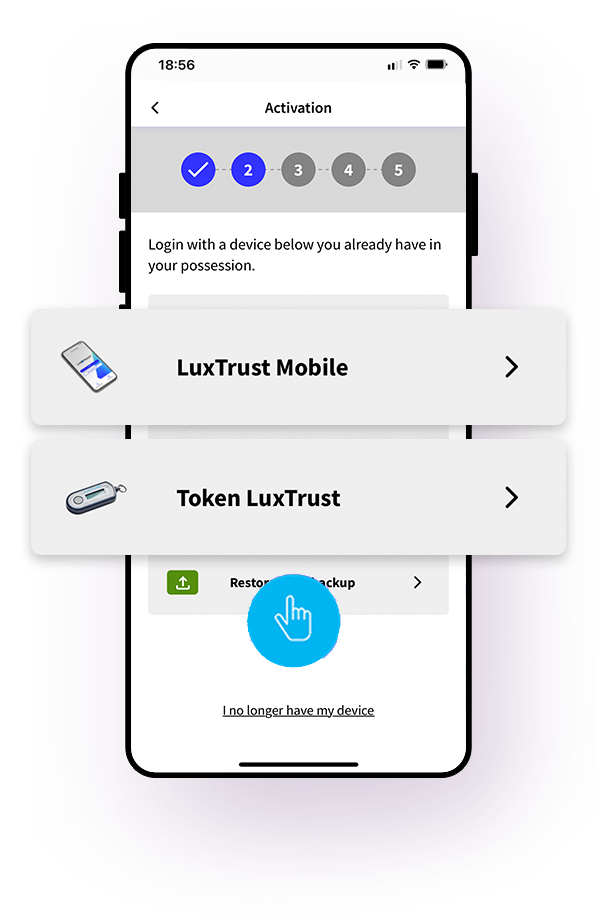 CHOOSE A 6-DIGIT PIN AND CONFIRM.
You will be asked for this when not using Touch ID, Face ID or Fingerprint login.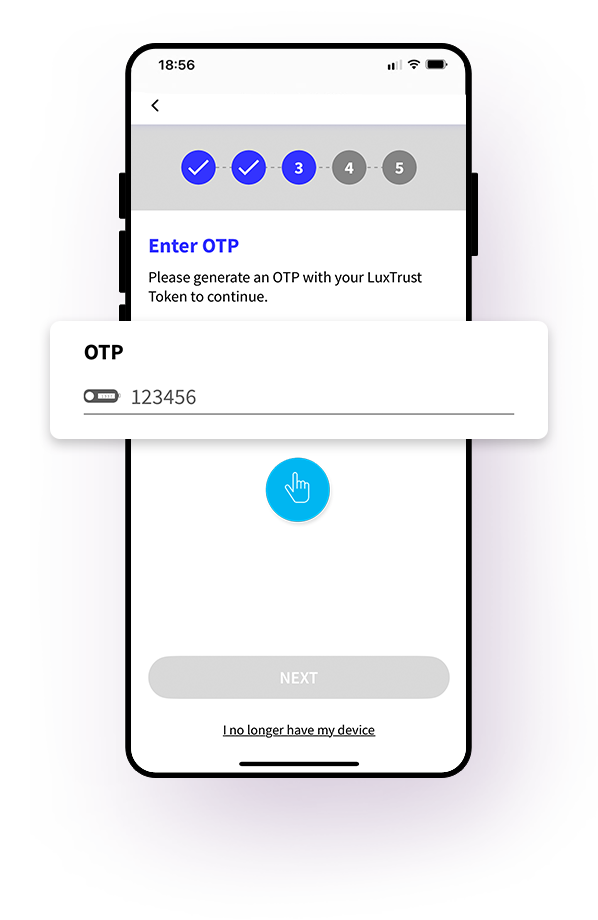 CHOOSE A NAME FOR YOUR SMARTPHONE.
E.g. John's iPhone.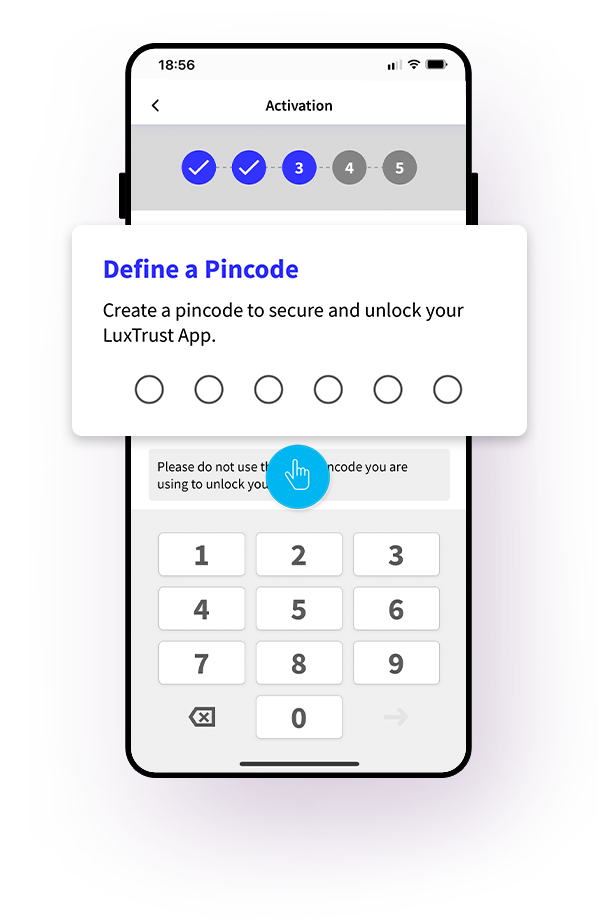 YOU WILL RECEIVE A TEXT MESSAGE CONTAINING A VERIFICATION LINK WITHIN 8–20 MINUTES.
Click on the link to finalise the activation process.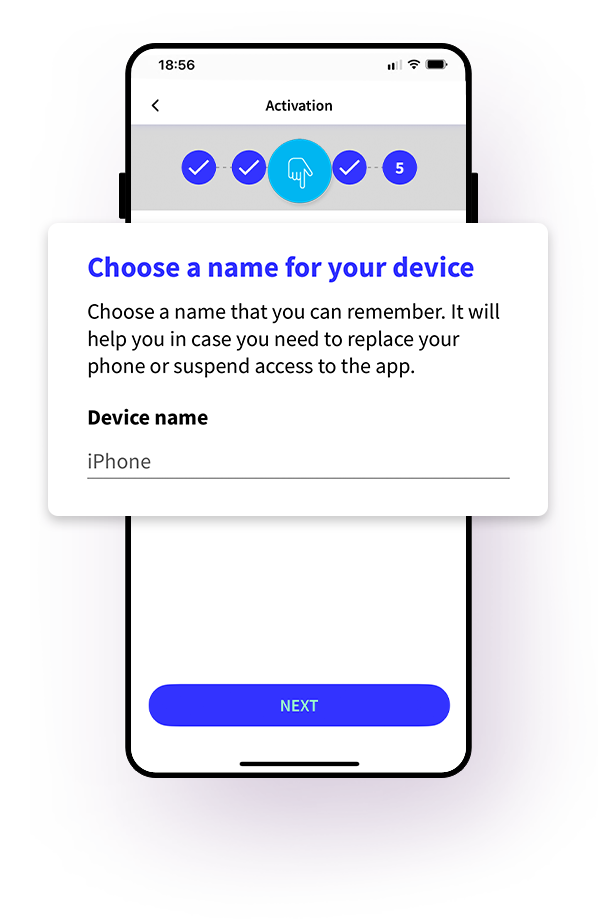 THE LUXTRUST MOBILE APP HAS NOW BEEN ACTIVATED!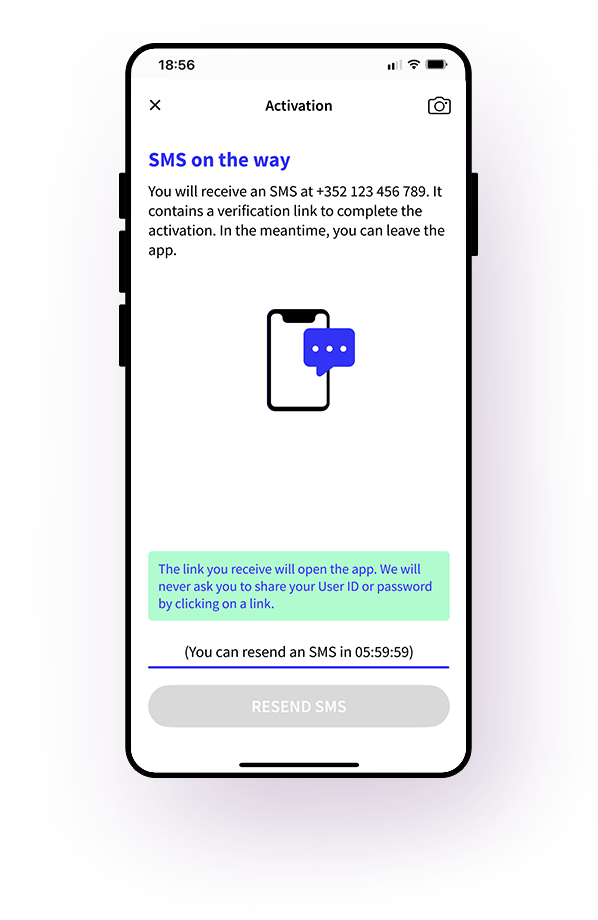 ACCEPT PUSH NOTIFICATIONS.
Notifications will be shown to confirm your card transactions on 3D Secure sites, and your connections to BILnet (PC version).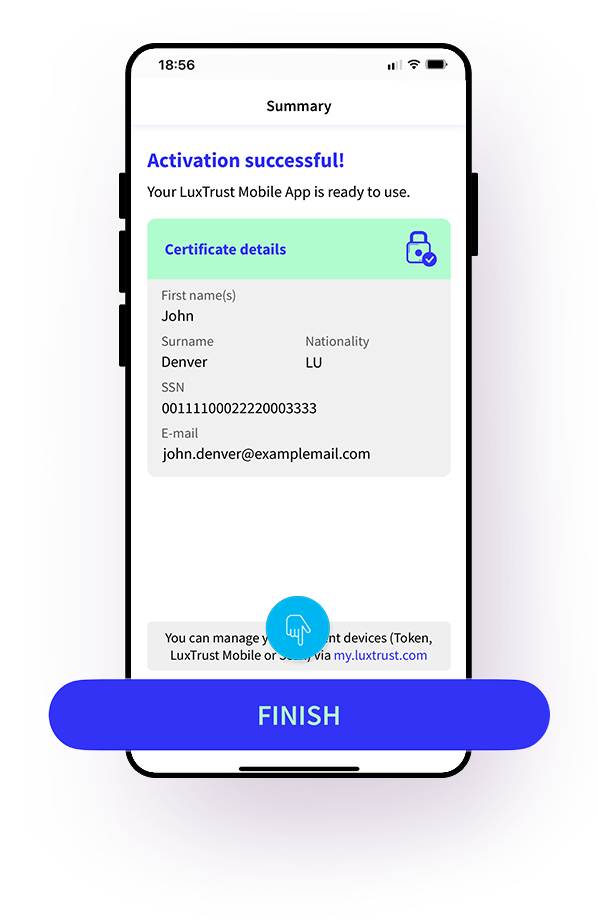 TO SAVE A BACKUP IN CASE YOU CHANGE YOUR PHONE, CLICK ON "ACTIVATE".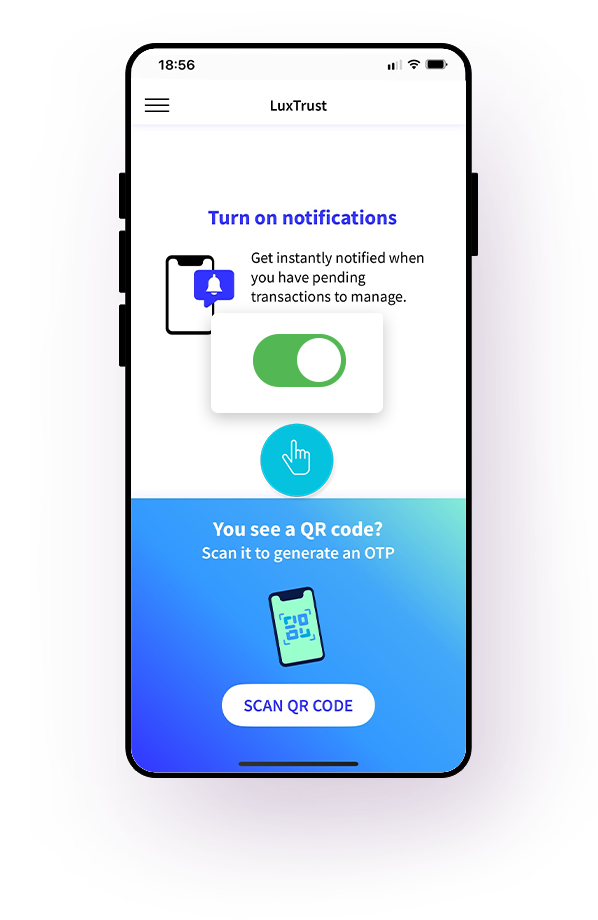 CLICK ON "CONFIRM" TO VALIDATE THE ACTIVATION OF YOUR DATA BACKUP.
You will only need to follow the final steps to use it in BILnet.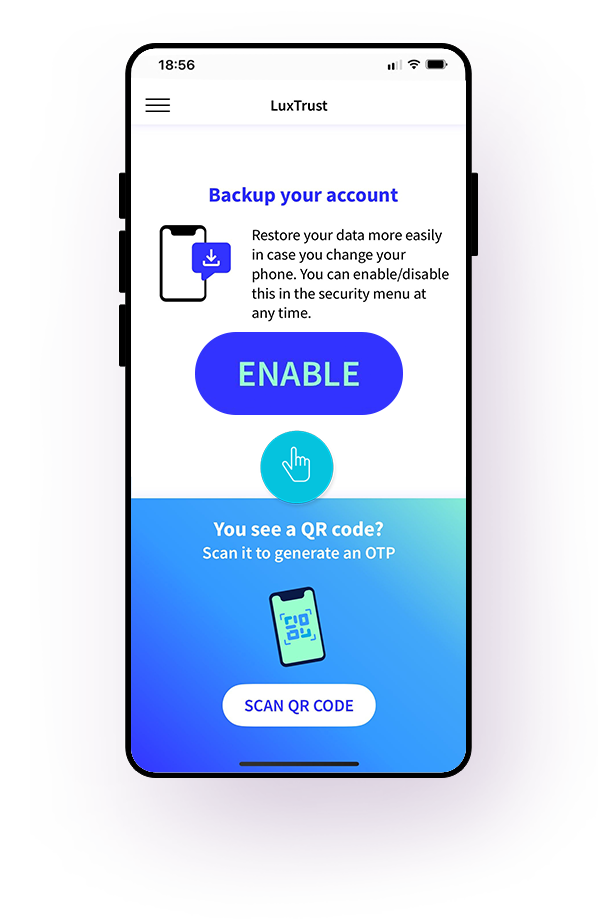 LAUNCH THE BILNET APP.
And log in using Touch ID, Face ID, Fingerprint or your PIN.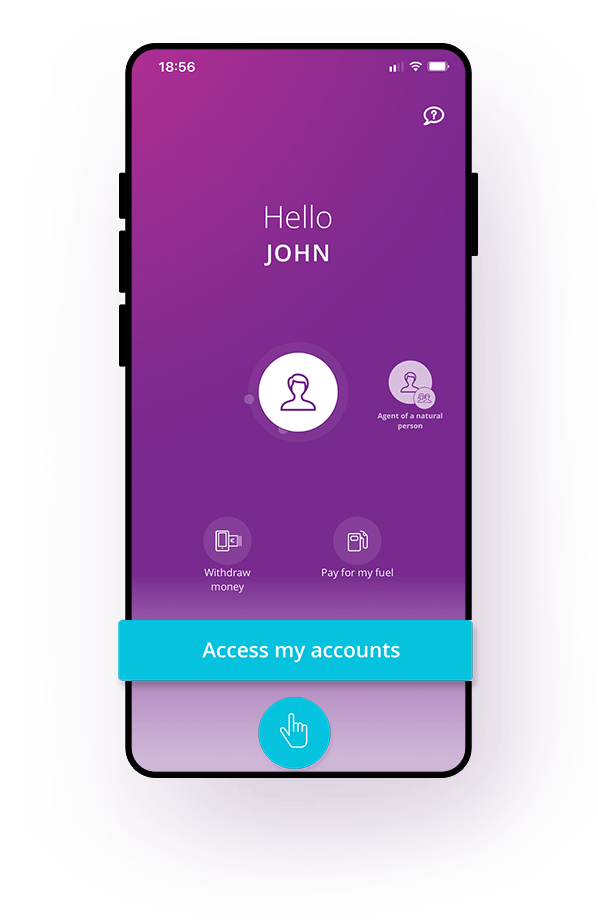 GO TO THE "MY PROFILE" MENU.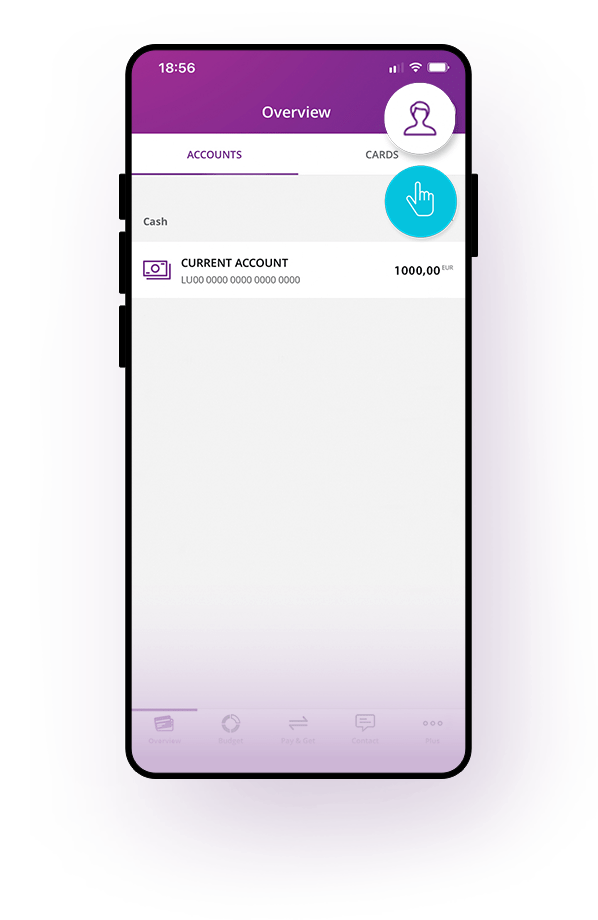 GO TO "SECURITY".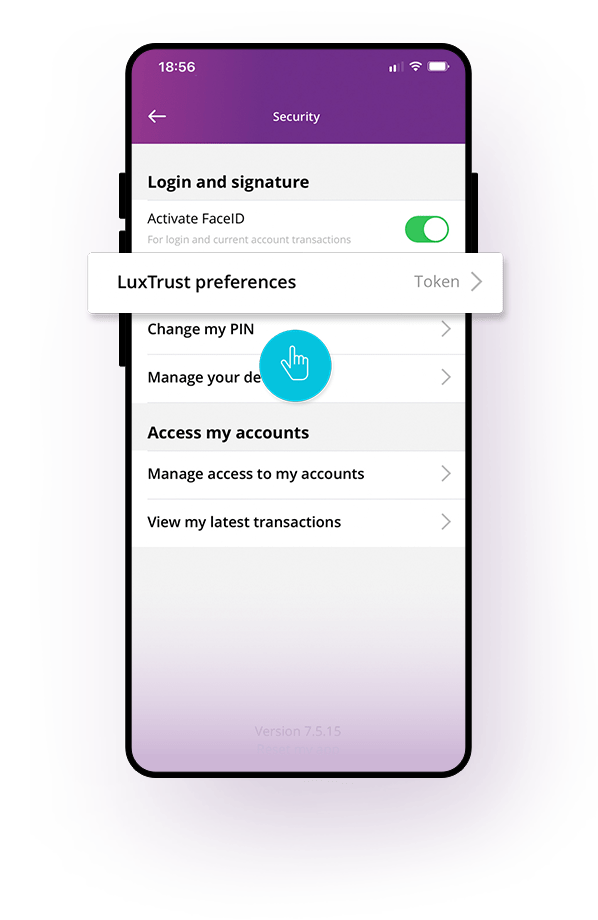 GO TO "LUXTRUST PREFERENCES".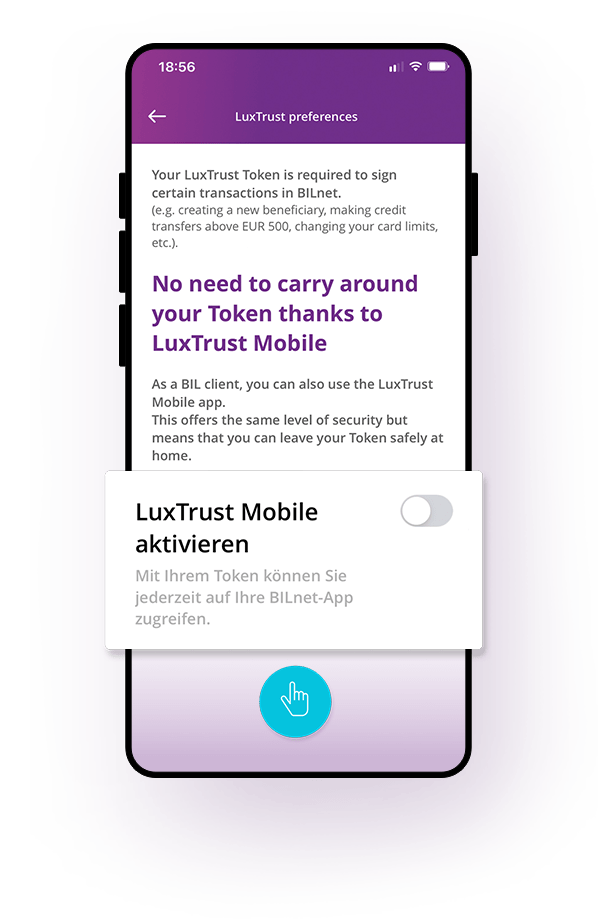 ACTIVATE LUXTRUST MOBILE.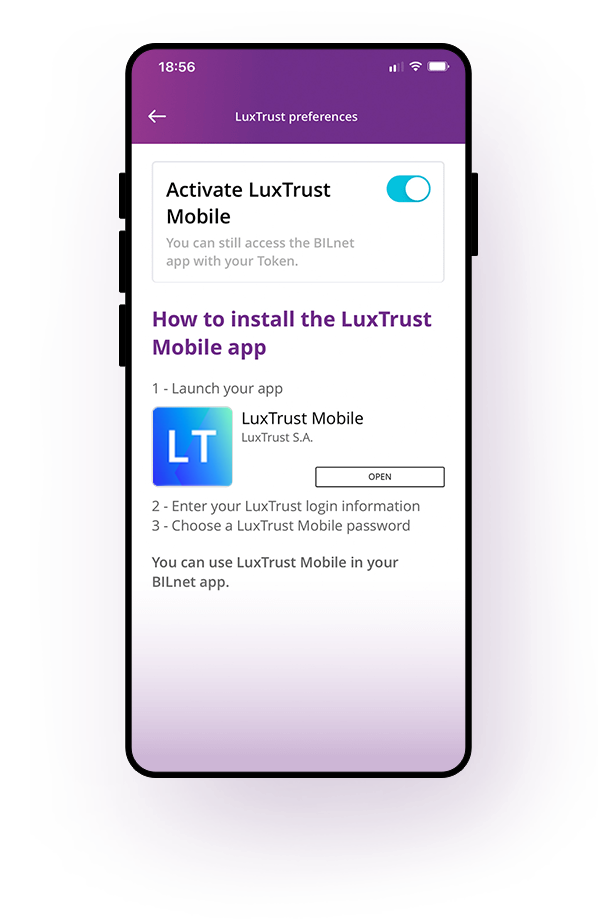 CONGRATULATIONS, YOUR BILNET NOW USES LUXTRUST MOBILE INSTEAD OF THE TOKEN.
Return to the previous screen and check that next to LuxTrust preferences it now says "Mobile".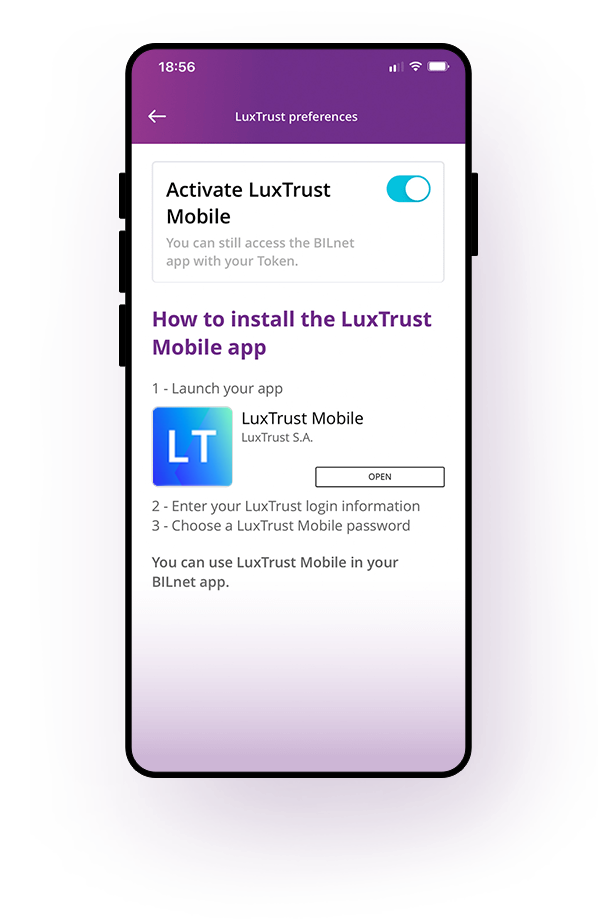 3D SECURE
Secure your purchases with 3D Secure
LuxTrust Mobile is compatible with the 3D Secure service for your online purchases.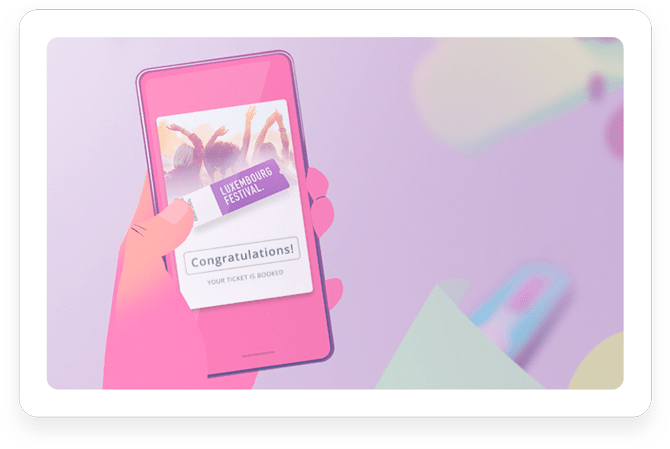 Watch our video