NEED HELP?
ADVANTAGES
Access BILnet without a Token
With the LuxTrust Mobile app, you can access BILnet and confirm your online payments without using your physical Token. Your Token has effectively been "uploaded" to your smartphone.
Are you already using the LuxTrust Mobile application with another bank?
LuxTrust Mobile allows you to log on with the main Luxembourg banks.
Register it with BIL
Practical
You no longer need to carry your Token wherever you go! The LuxTrust Mobile app allows you to carry out your banking operations, whether via BILnet on your computer or mobile.
You can also validate your 3D Secure payments online or log in to MyGuichet.
Secure
The LuxTrust Mobile app provides a higher level of security than with a physical token, as it displays all details of the transaction in progress, so you can check everything before validating the payment.
Connecting to BILnet from a
computer?

Accessing without a Token is easy!

When you use LuxTrust Mobile, you keep the usual LuxTrust codes that you use with your Token! And instead of pressing the Token button, you capture the QR Code displayed on your computer screen with the LuxTrust Mobile application installed on your phone.

Need help? Contact us on 00352 /4590 7777
Monday to Friday from 8:30 a.m. to 6:00 p.m.
GUIDE
How to activate LuxTrust Mobile from your smartphone
Use our LuxTrust Mobile Activation Guide for step-by-step help with the various stages.
Before starting, make sure you have
your Token and smartphone to hand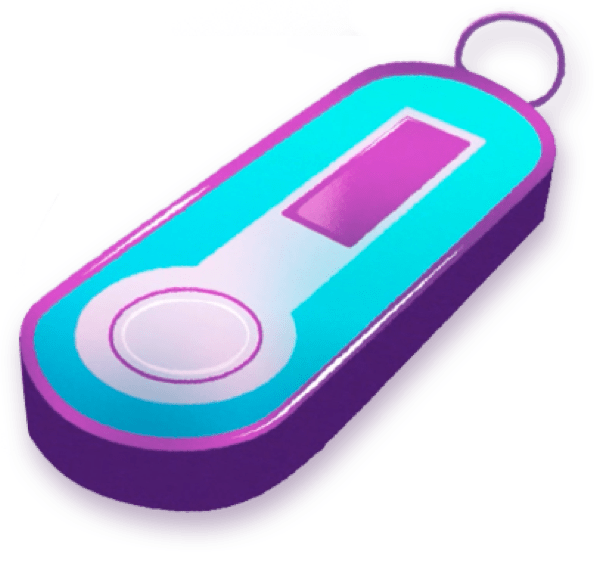 Make sure your Token is always functional with a few clicks.
START THE GUIDE
STEP 1 / 17
Download LuxTrust Mobile app
TAP "LOGIN".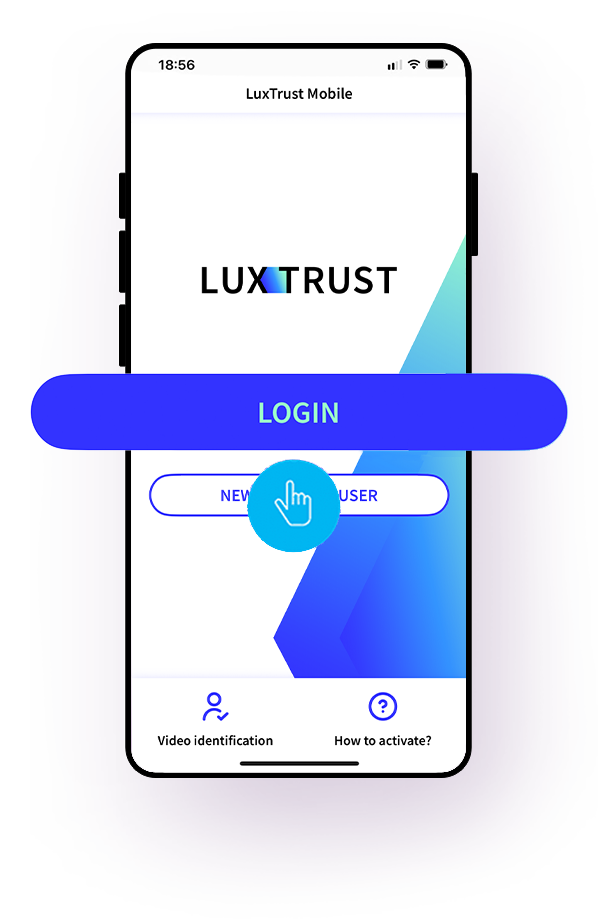 ENTER YOUR LUXTRUST LOGIN DETAILS.
Your user ID and you usual password.
Your data is strictly confidential. Under no circumstances will you ever be asked to share your User ID or Password with anyone else.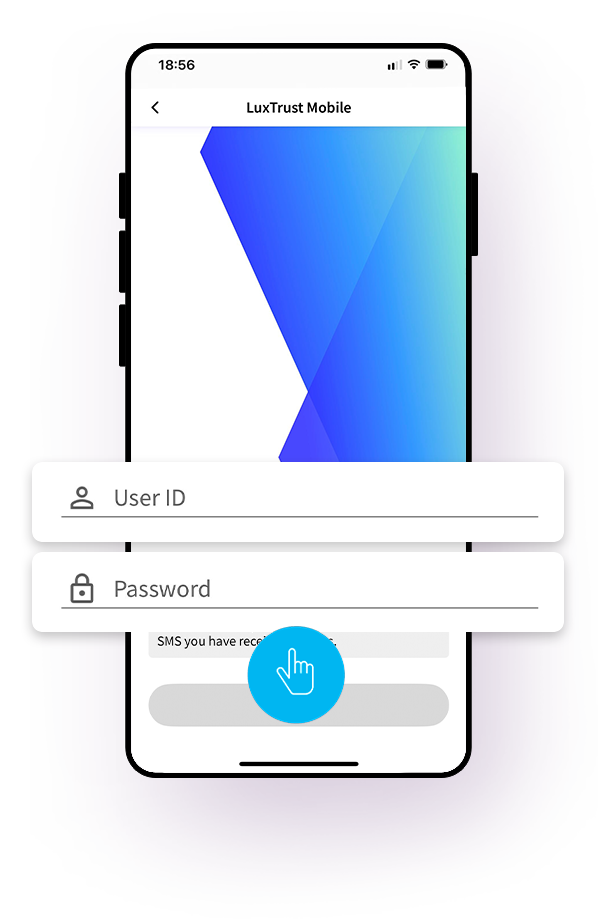 LOGIN WITH YOUR TOKEN.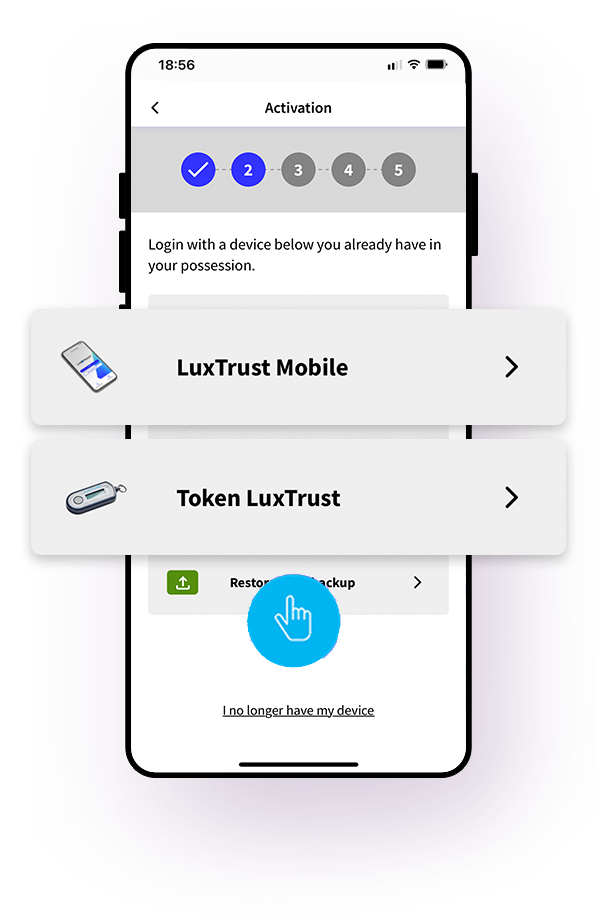 ENTER THE SIX-DIGIT OTP SHOWN ON THE TOKEN.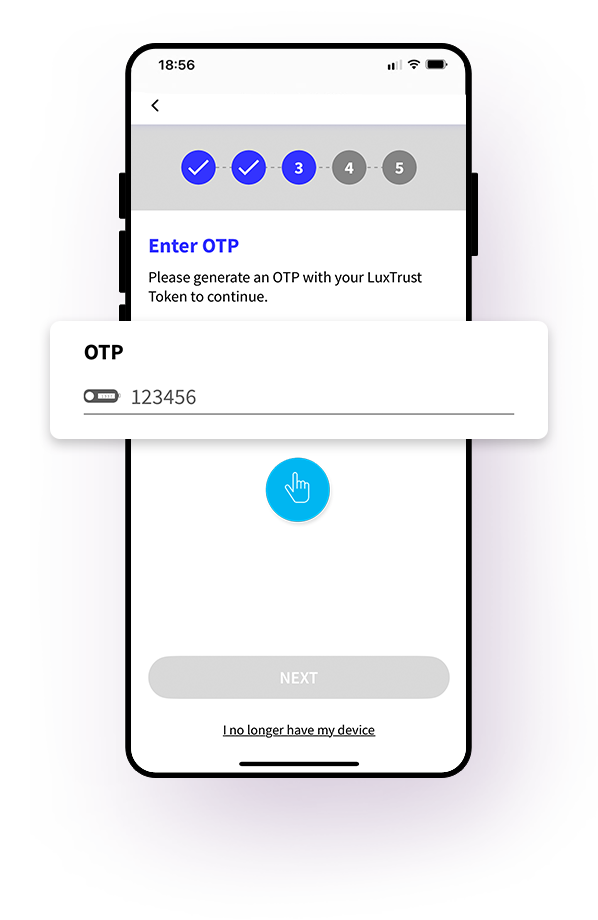 CHOOSE A 6-DIGIT PIN AND CONFIRM.
You will be asked for this when not using Touch ID, Face ID or Fingerprint login.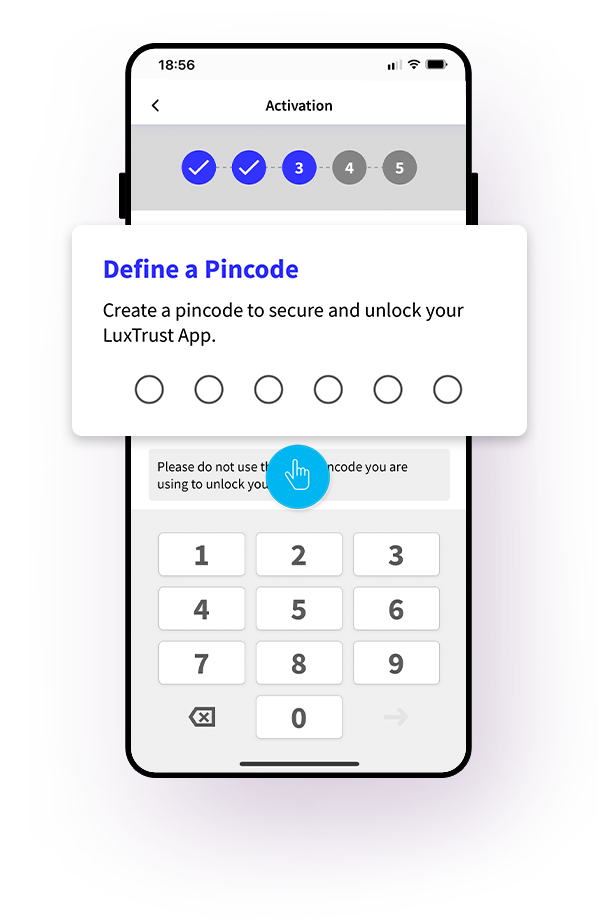 CHOOSE A NAME FOR YOUR SMARTPHONE.
E.g. John's iPhone.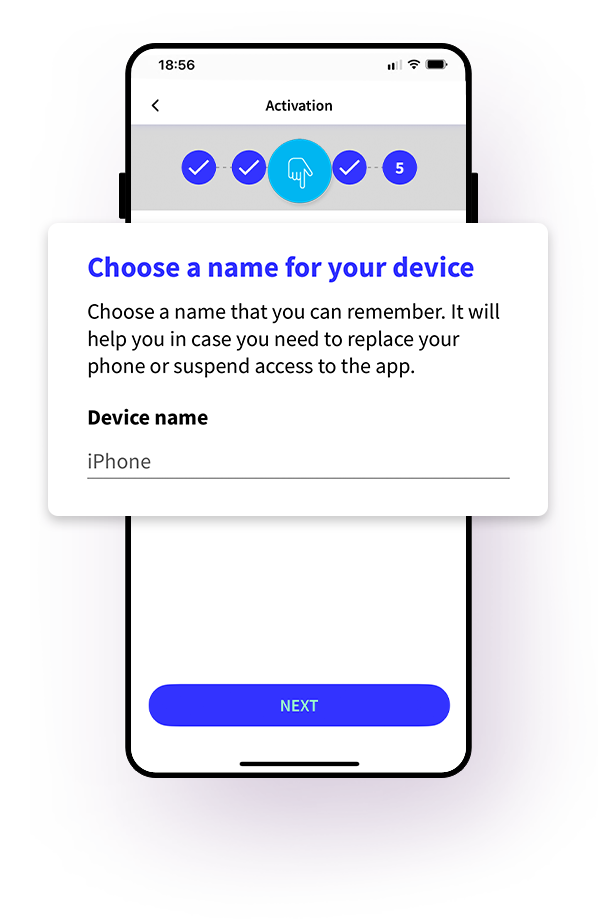 YOU WILL RECEIVE A TEXT MESSAGE CONTAINING A VERIFICATION LINK WITHIN 8–20 MINUTES.
Click on the link to finalise the activation process.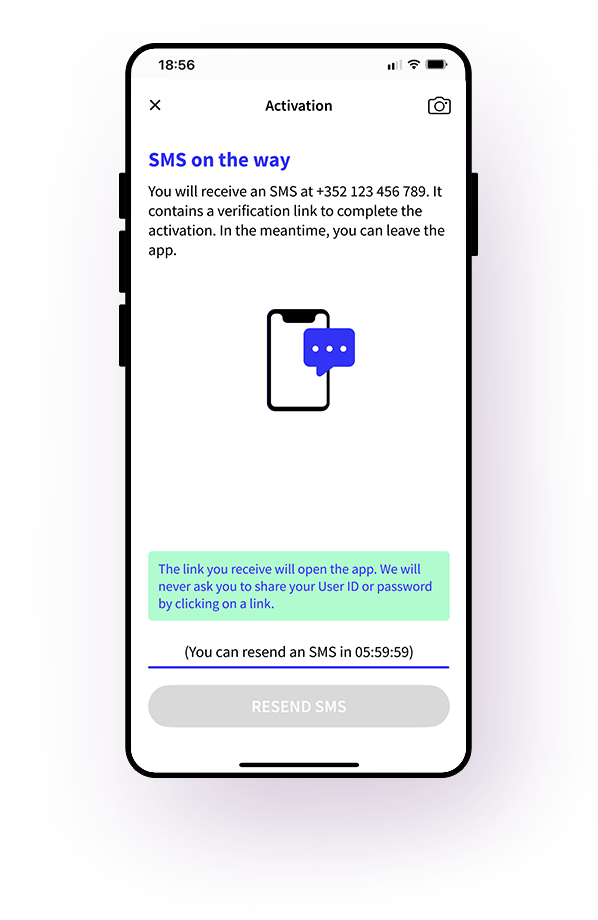 THE LUXTRUST MOBILE APP HAS NOW BEEN ACTIVATED!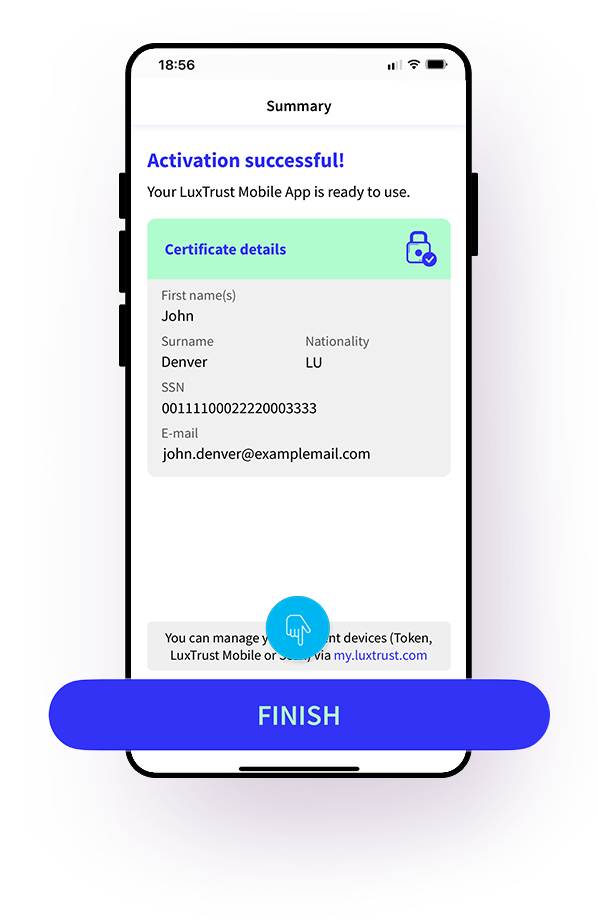 ACCEPT PUSH NOTIFICATIONS.
Notifications will be shown to confirm your card transactions on 3D Secure sites, and your connections to BILnet (PC version).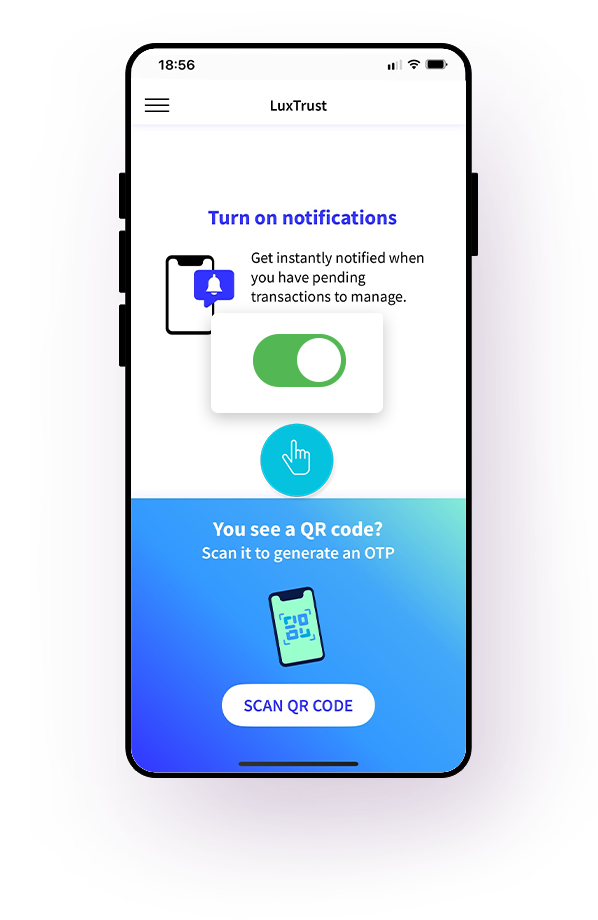 TO SAVE A BACKUP IN CASE YOU CHANGE YOUR PHONE, CLICK ON "ACTIVATE".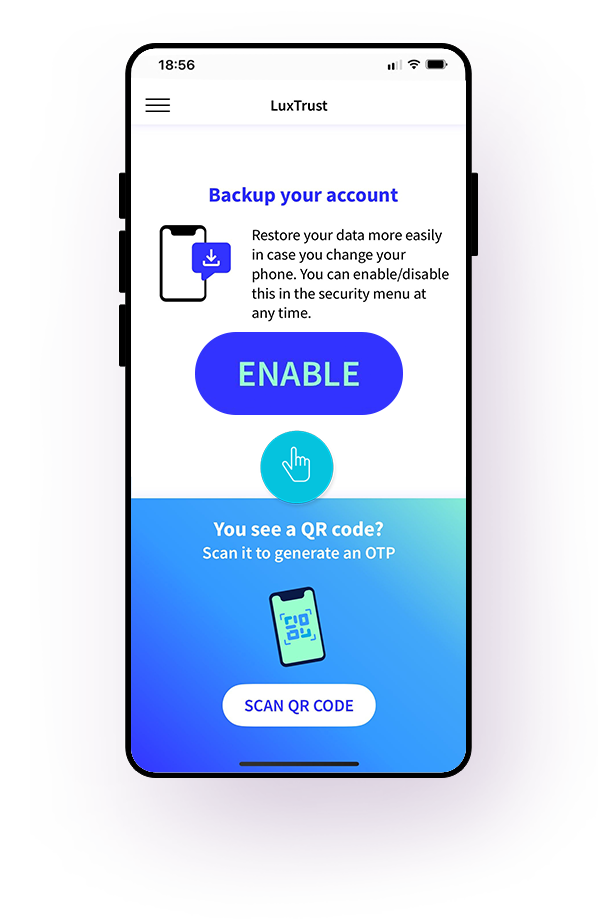 CLICK ON "CONFIRM" TO VALIDATE THE ACTIVATION OF YOUR DATA BACKUP.
You will only need to follow the final steps to use it in BILnet.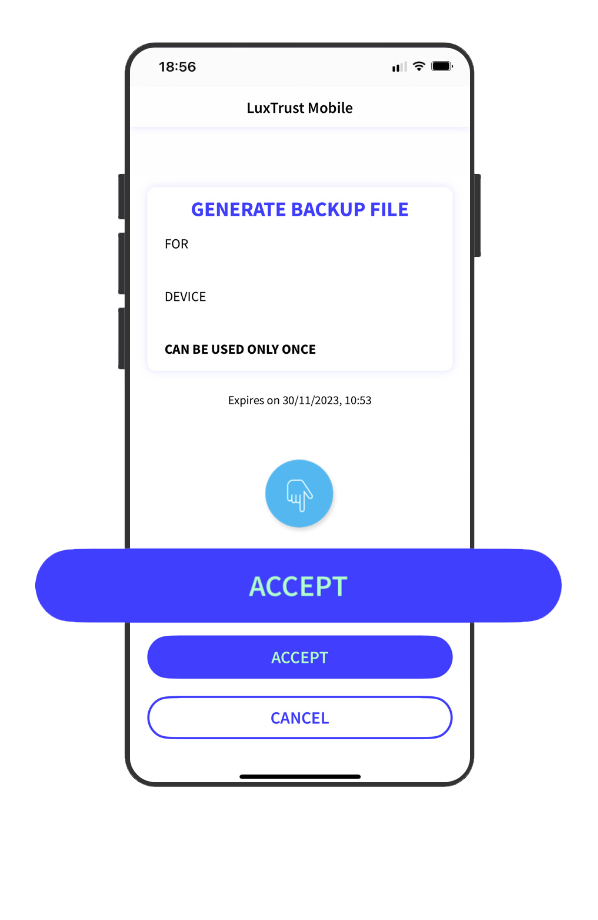 LAUNCH THE BILNET APP.
And log in using Touch ID, Face ID, Fingerprint or your PIN.
Note: You can connect to BILnet on a computer with your LuxTrust Mobile without going through these steps.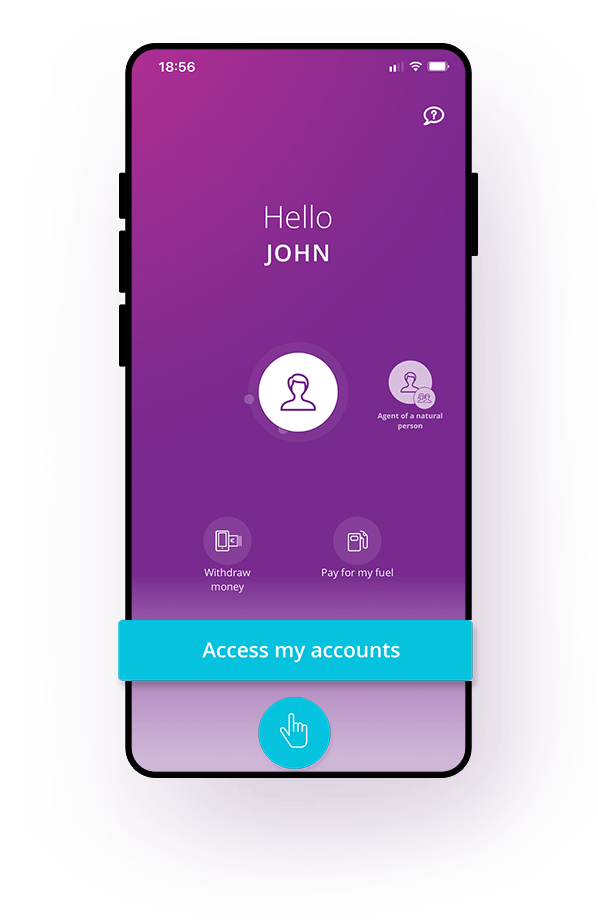 GO TO THE "PLUS" MENU.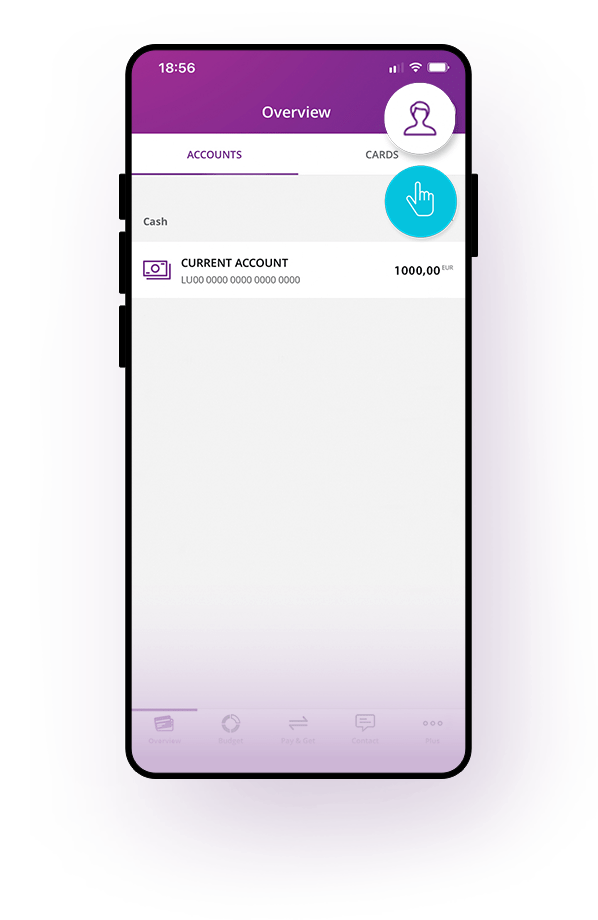 SCROLL DOWN TO THE "SECURITY" SECTION AND CLICK ON "LUXTRUST PREFERENCES".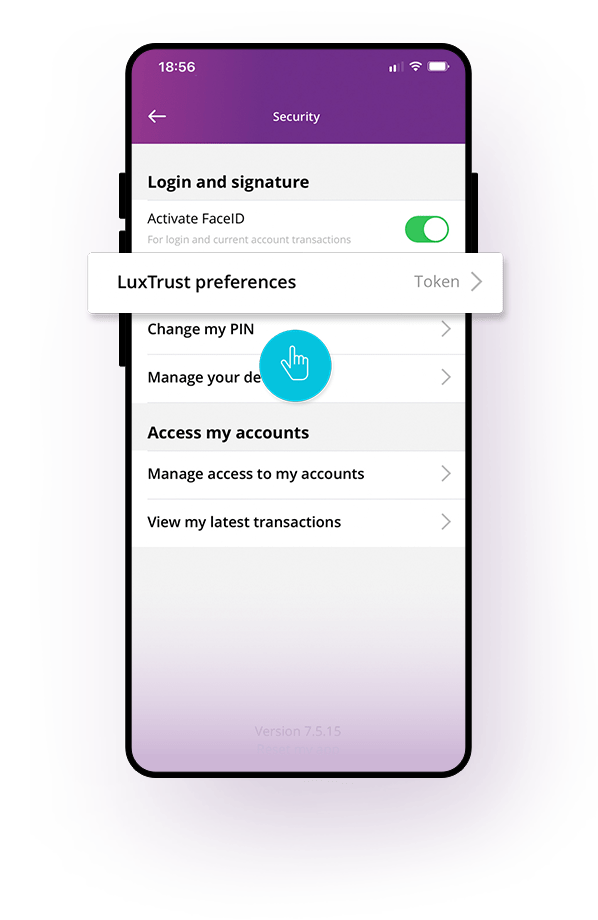 ACTIVATE LUXTRUST MOBILE.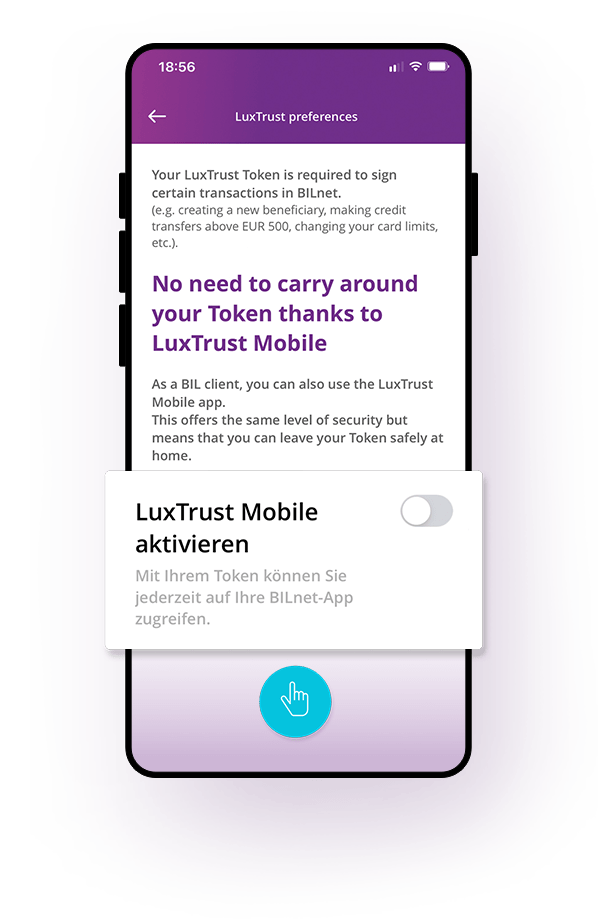 CONGRATULATIONS, YOUR BILNET NOW USES LUXTRUST MOBILE INSTEAD OF THE TOKEN.
Return to the previous screen and check that next to LuxTrust preferences it now says "Mobile".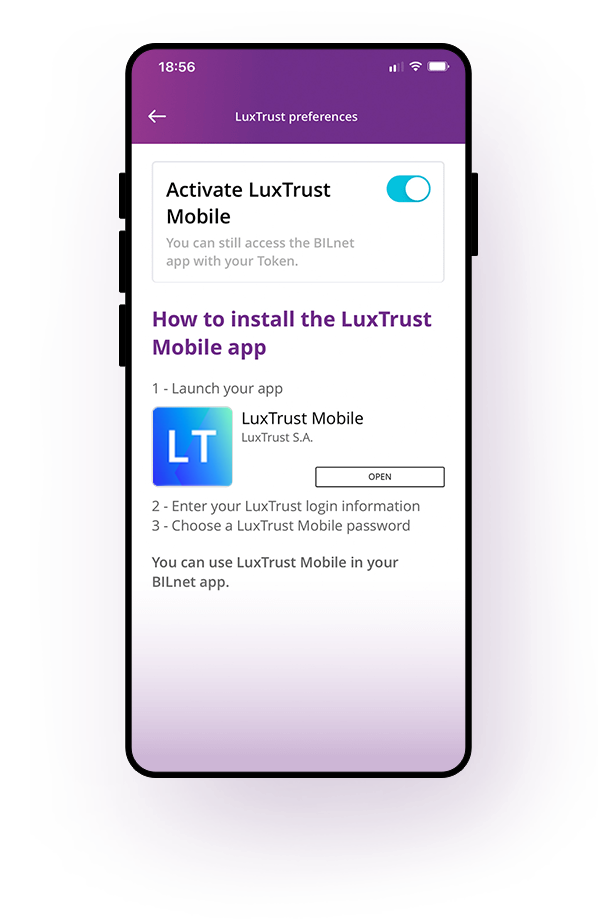 One app, multiple banks
Register your LuxTrust product data with BIL
You can use the same LuxTrust Mobile application to log on with several Luxembourg banks.*

Register with BIL the LuxTrust product that you hold with another bank now, then you'll be able to use it in BILnet as well.
* Please note that it is only possible to install one LuxTrust Mobile application on a single device.
1.

Open your LuxTrust Mobile app.

2.

Go to the main menu (3 bars) then select "My certificate".

3.

Click "Accept" to view your SSN number (20 digits).

4.

Contact us on 00352 /4590 7777 indicating the SSN number of the certificate you wish to use in BILnet.

5.

Your LuxTrust Mobile will then be operational in BILnet!
3D SECURE
Secure your purchases with 3D Secure
LuxTrust Mobile is compatible with the 3D Secure service for your online purchases.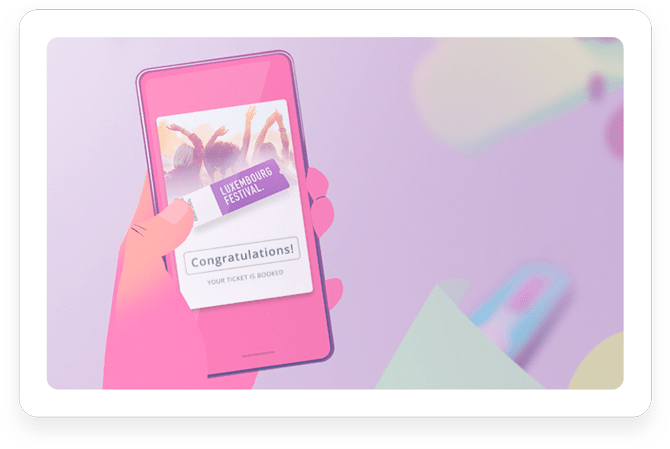 Watch our video