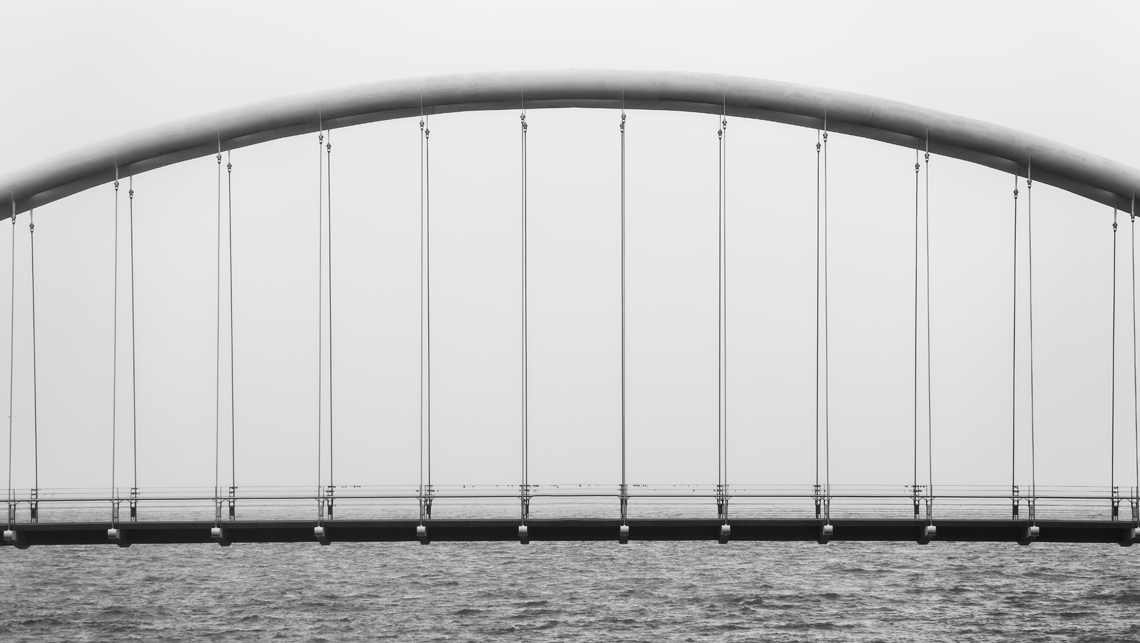 BIL DIGITAL OFFERS
More than ever before, digital communication between the bank
and its clients is a key element of daily business.
Find out what BIL can offer you.
BIL is positioning itself as a multichannel banking partner of reference.
BIL supports a wide range of electronic communication channels and offers various e-banking solutions. Whether you are an individual client, a small or a large corporate, a financial or non-financial institution, BIL always has a solution that fits your needs.
BIL's range of differentiating services goes from an awarded e-banking application to a professional reporting system for institutional clients.
| Field | Message type | Bank entry/exit | Channel | Format | Standard | Description |
| --- | --- | --- | --- | --- | --- | --- |
| Bank cards | Card holders' statements | O | BILnet | PDF | N/A | download |
| Bank cards | Card holders' statements | O | Multiline - Div | PDF | N/A | download |
| Bank cards | Card holders' statements | O | SFTP | PDF | N/A | download |
| Money Market | Call/Notice loan/deposit confirmation | I/O | SWIFT Fin | MT | MT330 | download |
| Client advices | All client advices | O | BILnet | PDF | N/A | download |
| Client advices | All client advices | O | SFTP | PDF | N/A | download |
| Cash management | Cash movements | O | Multiline - Div | CSV | proprietary BIL | download |
| Cash management | Cash movements | O | SFTP | CSV | proprietary BIL | download |
| Cash management | Cash movements - extended | O | Multiline - Div | CSV | proprietary BIL | download |
| Cash management | Cash movements - extended | O | SFTP | CSV | proprietary BIL | download |
| Securities | Client confirmation of execution | O | SWIFT Fin | Fix | MT513 | download |
| Securities | Client confirmation of purchase or sale | O | BILnet | PDF | N/A | download |
| Securities | Client confirmation of purchase or sale | O | SWIFT Fin | Fix | MT515 | download |
| Cash management | Confirmation of credit | O | BILnet | PDF | N/A | download |
| Cash management | Confirmation of credit | O | SWIFT Fin | MT | MT910 | download |
| Cash management | Confirmation of debit | O | BILnet | PDF | N/A | download |
| Cash management | Confirmation of debit | O | SWIFT Fin | MT | MT900 | download |
| Securities | Corporate actions confirmation | O | BILnet | PDF | N/A | download |
| Securities | Corporate actions confirmation | O | SWIFT Fin | MT | MT566 | download |
| Securities | Corporate actions instruction | I | SWIFT Fin | MT | MT565 | download |
| Securities | Corporate actions narrative | O | SWIFT Fin | MT | MT568 | download |
| Securities | Corporate actions notification | O | BILnet | PDF | N/A | download |
| Securities | Corporate actions notification | O | SWIFT Fin | MT | MT564 | download |
| Bank cards | Corporate cards list | O | Multiline - Div | CSV | proprietary BIL | download |
| Bank cards | Corporate cards list | O | SFTP | CSV | proprietary BIL | download |
| Bank cards | Corporate cards transactions report | O | Multiline - Div | CSV | proprietary BIL | download |
| Bank cards | Corporate cards transactions report | O | SFTP | CSV | proprietary BIL | download |
| Money Market | Fixed loan/deposit confirmation | I/O | SWIFT Fin | MT | MT320 | download |
| Money Market | Foreign exchange confirmation | O | BILnet | PDF | N/A | download |
| Money Market | Foreign exchange confirmation | I/O | SWIFT Fin | MT | MT300 | download |
| Money Market | Foreign exchange option confirmation | I/O | SWIFT Fin | MT | MT305 | download |
| Money Market | Foreign exchange rates vs Euro | O | Multiline - Div | CSV | proprietary BIL | download |
| Money Market | Foreign exchange rates vs Euro | O | SFTP | CSV | proprietary BIL | download |
| Portfolio report | Global portfolio statement | O | Multiline - Div | CSV | proprietary BIL | download |
| Portfolio report | Global portfolio statement | O | SFTP | CSV | proprietary BIL | download |
| Bank cards | Global statement of corporate cards | O | BILnet | PDF | N/A | download |
| Bank cards | Global statement of corporate cards | O | Multiline - Div | CSV | proprietary BIL | download |
| Bank cards | Global statement of corporate cards | O | SFTP | CSV | proprietary BIL | download |
| Transactions | Global statement of transactions | O | SFTP | CSV | proprietary BIL | download |
| Money Market | Interest rate reset/advice of payment | I/O | SWIFT Fin | MT | MT362 | download |
| Cash management | Intraday balances | O | Multiline | MT | MT941 | download |
| Cash management | Intraday balances | O | SWIFT Fin | MT | MT941 | download |
| Cash management | Intraday movements report | O | Multiline | MT | MT942 | download |
| Cash management | Intraday movements report | O | SWIFT Fin | MT | MT942 | download |
| Payments | Payment execution report - SDD | O | EBICS | XML | PAIN.002 | download |
| Payments | Payment execution report - SDD | O | Multiline | XML | PAIN.002 | download |
| Payments | Payment execution report - SDD | O | SOFIE | XML | PAIN.002 | download |
| Payments | Payment instruction | I | API | | PSD2 | download |
| Payments | Payment instruction | I | EBICS | XML | PAIN.001.001.03 | download |
| Payments | Payment instruction | I | Multiline | XML | PAIN.001.001.03 | download |
| Payments | Payment instruction | I | SOFIE | MT | MT103 | download |
| Payments | Payment instruction | I | SWIFT FileAct | XML | PACS.008. ... | download |
| Payments | Payment instruction | I | SWIFT FileAct | XML | PAIN.001.001.03 | download |
| Payments | Payment instruction | I | SWIFT Fin | SWIFT | MT101 | download |
| Payments | Payment instruction | I | SWIFT Fin | MT | MT103 | download |
| Payments | Payment instruction | I | SWIFT Fin | MT | MT202 | download |
| Payments | Payment instruction - SDD | I | EBICS | XML | PAIN.008 | download |
| Payments | Payment instruction - SDD | I | Multiline - Div | XML | PAIN.008 | download |
| Payments | Payment instruction - SDD | I | Multiline - Div | CSV | proprietary BIL | download |
| Payments | Payment instruction - SDD | I | SOFIE | XML | PAIN.008 | download |
| Payments | Payment instruction - SDD | I | SOFIE | CSV | proprietary BIL | download |
| Payments | Payment instruction - SDD | I | SWIFT FileAct | XML | | download |
| Precious Metals | Precious metal option confirmation | I/O | SWIFT Fin | MT | MT601 | download |
| Precious Metals | Precious metal trade confirmation | I/O | SWIFT Fin | MT | MT600 | download |
| Portfolio report | Private banking Portfolio statement | O | BILnet | PDF | N/A | download |
| Portfolio report | Private banking Portfolio statement | O | Multiline - Div | PDF | N/A | download |
| Portfolio report | Private banking Portfolio statement | O | SFTP | PDF | N/A | download |
| Securities | Purchase/Sale | I | BILnet (saisie) | | | download |
| Securities | Purchase/Sale | I | SWIFT Fin | MT | MT502 | download |
| Securities | Securities statement of holdings | O | SWIFT Fin | MT | MT535 | download |
| Securities | Securities statement of movements | O | Multiline - Div | CSV | proprietary BIL | download |
| Securities | Securities statement of movements | O | SFTP | CSV | proprietary BIL | download |
| Securities | Securities statement of movements | O | SWIFT Fin | MT | MT536 | download |
| Securities | Securities statement of positions | O | BILnet | PDF | N/A | download |
| Securities | Securities transfer - Deliver against payment | I/O | SWIFT Fin | MT | MT543 | download |
| Securities | Securities transfer - Deliver free | I/O | SWIFT Fin | MT | MT542 | download |
| Securities | Securities transfer - Receive against payment | I/O | SWIFT Fin | MT | MT541 | download |
| Securities | Securities transfer - Receive free | I/O | SWIFT Fin | MT | MT540 | download |
| Cash management | Statement of account (EoD) | O | BILnet | PDF | N/A | download |
| Cash management | Statement of account (EoD) | O | EBICS | MT | MT940 | download |
| Cash management | Statement of account (EoD) | O | EBICS | XML | CAMT.053.001.02 | download |
| Cash management | Statement of account (EoD) | O | Multiline | MT | MT940E (extended) | download |
| Cash management | Statement of account (EoD) | O | Multiline | XML | CAMT.053.001.02 | download |
| Cash management | Statement of account (EoD) | O | SWIFT Fin | MT | MT940 | download |
| Cash management | Statement of account (EoD) - short | O | SWIFT Fin | MT | MT950 | download |
| Securities | Statement of pending orders | O | SFTP | CSV | proprietary BIL | download |
| Securities | Statement of pending orders | O | Multiline - Div | CSV | proprietary BIL | download |
| Securities | Trade status message | O | SWIFT Fin | MT | MT509 | download |
| Securities | Triparty collateral instruction | I/O | SWIFT Fin | MT | MT527 | download |